Lucy Hederman
Primary tabs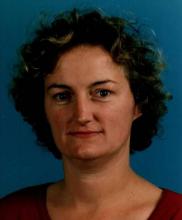 Title:
Dr. Lucy Hederman, BA, BAI, MSc, PhD
Biography:
Position: Lecturer, School of Computer Science and Statistics
Personal
Dr. Lucy Hederman is a lecturer in the School of Computer Science and Statistics at Trinity College Dublin since 1990. Lucy graduated as a Computer Engineer from Trinity College Dublin in 1985, and then completed an MSc at Rice University in Houston, Texas. She completed her PhD back at Trinity College in 1998, with a thesis in the area of information extraction from text.
Research/ Teaching
Lucy became involved in Health Informatics research in September 2000 when joined the PRTLI-funded MediLink programme of research into linking clinical knowledge to patient records. She coordinated this programme from September 2001 until its end in Spring 2004. Her specific research within the programme was in the area of clinical guideline modelling.Lucy is the course director of Trinity College Dublin's MSc in Health Informatics since 2006, though she has been closely involved in its delivery since 2000, teaching a Clinical Decision Support Systems module and supervising more than 16 dissertations. She also teaches Clinical Decision Support Systems to Trinity's MSc in Global Health and on the HRB SPHeRE programme (formerly the Health Services Research Scholars programme) at RCSI.
In terms of her involvement with the CPCR, Lucy's expertise lies in the development of computer-based decision support tools for GPs. This work forms part of the deliverables agreed under workpackage 3.