Kathleen Bennett
Primary tabs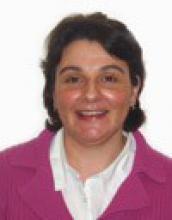 Title:
Prof Kathleen Bennett, BSc, PhD
Biography:
Position: Hospital HRB Research Leader - Associate Professor Pharmacoepidemiology
Personal
Professor Kathleen Bennett is Associate Professor in Pharmacoepidemiology and Biostatistics in the Population Health Sciences Division of the Royal College of Surgeons in Ireland (RCSI).
Research
She has been involved in scientific research and statistical consultancy for more than 20 years and in that time has been involved in a range of studies including design and analysis of observational and randomised controlled trials, with a particular focus on medicines use and chronic disease. She is currently taking part in a number of national and international collaborative research projects, including pharmacoepidemiology on Irish and European prescribing databases, epidemiological modelling of cardiovascular disease and patient orientated studies in breast cancer.