Tom O'Dowd
Primary tabs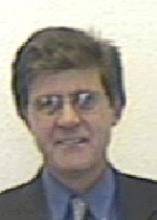 Title:
Professor Tom O'Dowd, MB, MA, FRCGP, MICGP, FTCD
Biography:
Position: Professor of General Practice, TCD
Personal
Following vocational training in general practice in Ireland I joined the University of Wales College of Medicine 1980 – 1986 as a lecturer and subsequently the University of Nottingham 1986 – 1993 as a senior lecturer in general practice. I was a partner in local general practices as well as having academic appointments. I am Professor of General Practice in Trinity College Dublin since 1993. I am also a GMS principal in active practice in the Mary Mercer Health Centre, Jobstown, Tallaght, Dublin 24.
Research
My research has covered many aspects of patient welfare and healthcare delivery, including difficult patients, inequalities in health, chronic diseases including multi morbidity, workforce planning and medical education. I have published widely in Irish and international peer reviewed journals using a range of methodologies including systematic reviews, randomised controlled trials and qualitative methodology. My publications can be viewed on the TCD portal.
I am a regular peer reviewer for healthcare journals in Ireland, the UK and the US. I peer review research awards for the Health Research Board, Scottish Home and Health Department, the Wellcome Trust and medical charities.
I am currently a member of the study team of the National Longitudinal Study of Children in Ireland (Growing up in Ireland) which is studying the lives of 18,000 children. The main aim of the study is to paint a full picture of children in Ireland and how they are developing in the current social, economic and cultural environment. Through collaboration with the HRB CPCR, we have published a number of papers on data generated waves one and two of GUI.
Teaching
I lecture at both undergraduate and post graduate levels and I am responsible for the primary care curriculum of the Trinity College Medical School. I was chairman of the Education Committee of the Medical Council that led to the professionalisation of medical education in Ireland and served on the Fottrell Commission which has delivered €200million for medical education in Ireland including a new medical school. I am a regular external examiner for undergraduate and post graduate degrees at universities in Ireland the UK.